Liquidi or powder detergents
For detergents, flexible packaging is generally 1 or 3-layer in plastic material where there may be the presence of handles and bottoms squared. The mechanical performances must be high to guarantee tests of falling, bursting and transport. The packs range from 200ml to 2 litre type generally called stand up. The film must have a good weld on the pourer caps (Spout).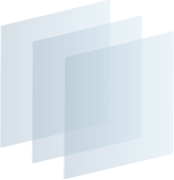 Saldante
La saldatura deve garantire l'ermeticità e la tenuta in presenza di contaminanti. La progettazione del film deve tenere conto della temperatura di saldatura e delle proprietà di hot tack che misura la forza di saldatura a caldo tra i film. Vengono progettati comunque tenendo presente il prodotto da imballare, la macchina di confezionamento, le fasi di trasporto e movimentazione dell'imballaggio. Gli strati saldanti sono disponibili in: polietilene bassa densità, polietilene metallocenico esene (C6), polietilene ottenico (C8), plastomeri C8, copolimero EVA.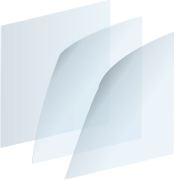 Pelabile
La funzione di pelabilità si realizza in due modi diversi: (1) pelabilità degli strati per incompatibilità (easy peel) dove l'additivo aggiunto realizza una saldatura ermetica ma facile da aprire con forze diverse in base alle richieste del cliente (generalmente da 3 -6 N/15mm); (2) pelabilità per rottura degli strati (burst peel) dove la forza di apertura è unica e caratterizzata da un valore elevato all'inizio che poi decresce dopo l'apertura. Tutti i pelabili sono progettati in base alla superficie di saldatura. Sono disponibili per: polipropilene (PP) , polistirene (PS), polistirene espanso, polietilene tereftalato (PET).